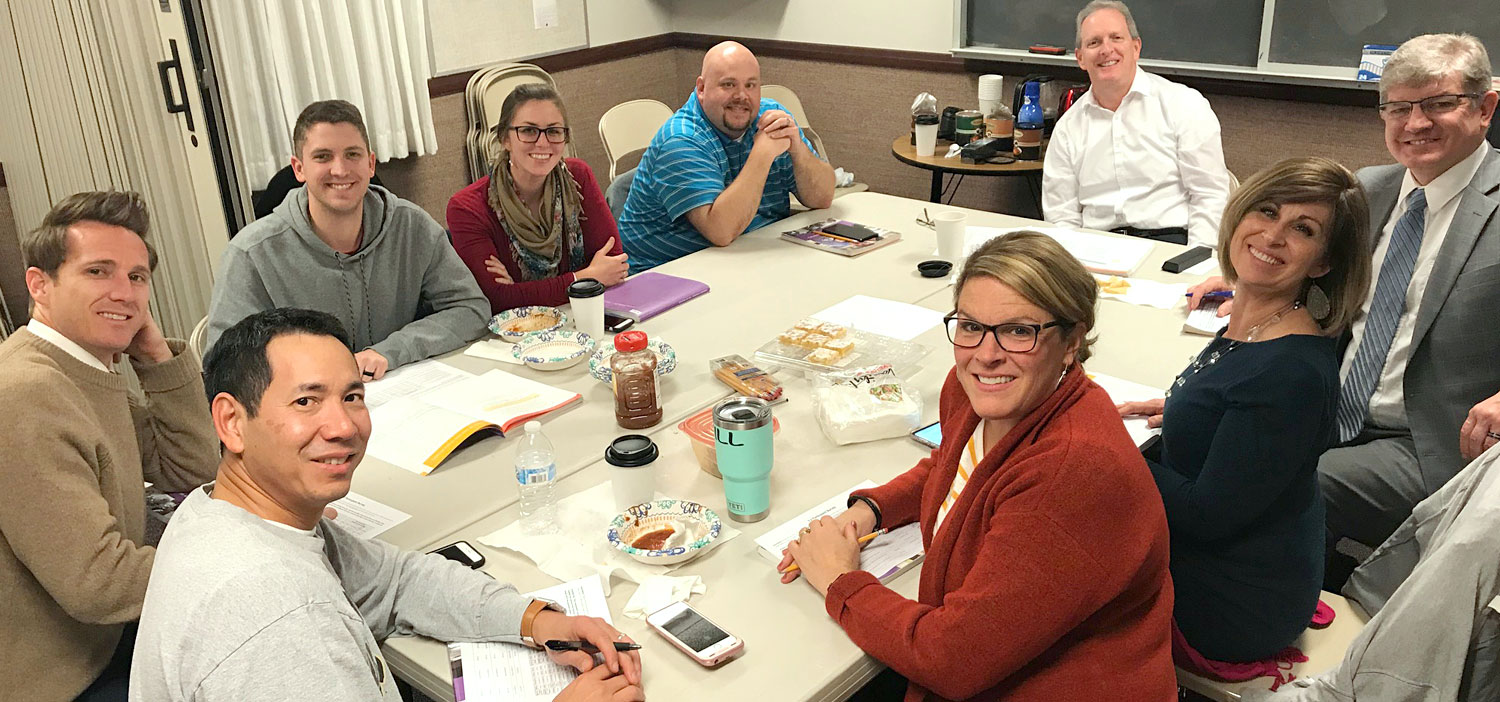 Almost 700 members of the Liberty Missouri Stake have participated in Self-Reliance Groups.

The Self-Reliance Initiative of The Church of Jesus Christ of Latter-day Saints offers practical courses with spiritual benefits. It is designed to actively involve members and change lives.

So what is Self-Reliance?

You might be thinking it's about 72-hour kits and food storage, which is important…but it's much, much more.

Self-Reliance is the "ability, commitment, and effort to provide the spiritual and temporal necessities of life for self and family." (Handbook 2: Administering the Church [2010], 6.1.1) It may mean starting or growing a small business, being wiser with finances, or learning skills that make us more employable.

Many members have learned first-hand through the experience of Self-Reliance that God wants us to succeed. He knows our potential and will bless us as we are obedient to His laws and the direction we receive through the Holy Ghost.

Who should embrace Self-Reliance? All of us. We've had bishops and stake presidency members, single brothers and sisters, students, older couples, younger couples, unemployed, financially secure and financially insecure.   Self-Reliance groups are for everyone!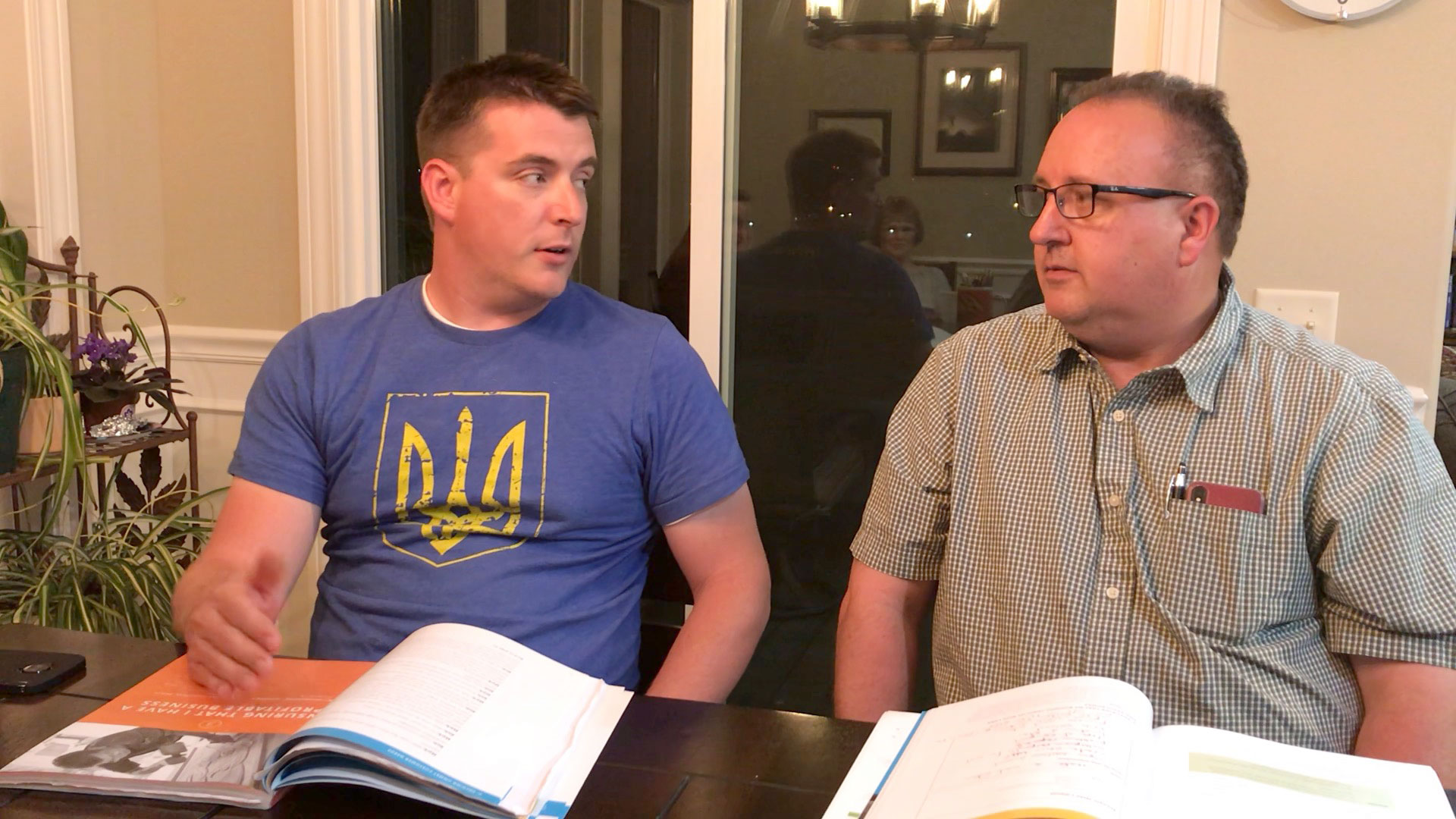 "I really enjoy the fact that it's not just me–It's me and the Lord. This has done so much for me
spiritually that I didn't do before. I was really bad at praying in the morning but now I pray every morning and I actually enjoy reading the Book of Mormon…even Isaiah made sense. " – Joe Cazier, Shoal Creek.

"We saw how intertwined our spiritual lives are with our temporal lives… it's changed our marriage. We communicate; we seek out time to have family councils. We have made plans, we have made goals."—Laurie Boyd, Shoal Creek Valley.

"If you want to change your life, if you want to increase your spirituality and you want to draw closer to the Lord and improve the things in your life which need improvement, this initiative is inspired. I believe it's a gift from our Heavenly Father to help us prepare for the second coming."—Brian Nessen, Doniphan

"It's not just finances. We saw miracles by obedience. We cut up credit cards and we saw financial miracles."—Rick Harston, Shoal Creek.

" I didn't really want to do it. I had a bad attitude and I don't know why. It's because the adversary didn't want us to have the all these life-changing experiences we've had, the all the wonderful ways we've been able to grow as a couple…and to learn things about each other we wouldn't have been able to learn otherwise." –Eddy Yancey, New Mark.

"Initially when I was looking for a job I wasn't having a whole lot of success…I felt like I was spinning my wheels a lot. When I started the Finding a Better Job workshop I started learning a lot of these job skills. It helped me to understand the faith I needed to exercise. I was able to find a job, one that I really liked with a company I really liked right here in Kansas City." –Matt Skowbo, New Mark.

"This is not just grow your business, it's grow yourself. It is truly counseling with the Lord in every aspect of what you do. I loved the program. I think this program is much more than grow your business. It's grow your spiritual self."—Sheila Bruns, Shoal Creek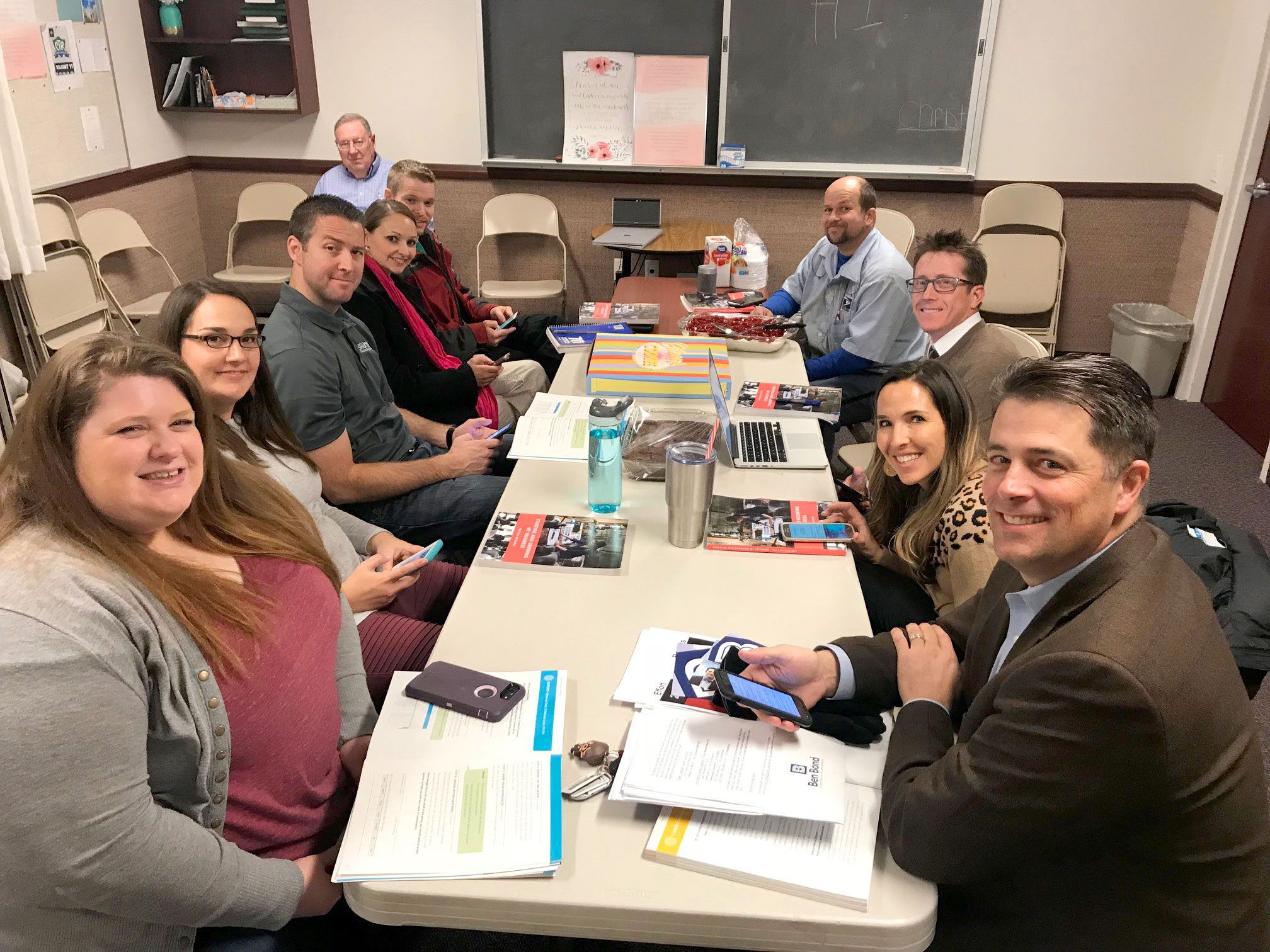 How do I join a Self-Reliance group?
We currently have seven Self-Reliance groups meeting online. We start new groups in the spring and in the fall—or whenever a ward or group of 8 or more express interest. We can start a group anytime!
We began our first accelerated Find a Better Jobs Group in April and will start additional Jobs groups as there is interest.  Contact our Stake Self-Reliance Specialists: Nick and Norma King to find out how to start or join a group.

What groups are available in Liberty Stake?
– Personal Finance
– Find a Better Job
– Education for Better Work
– Starting and Growing My Business
– Emergency Preparation
– Life Skills for youth
– My Plan for Returned Missionaries

How Long Do groups meet?
Groups typically meet once a week for 12 weeks. Group meetings are between 90 minutes and 2 hours in length. Accelerated options are available for the Find a Better Job group.

Why do groups meet for 12 weeks?
It takes time and practice to make the changes and develop the habits associated with these courses. Group members also support one another, and they often develop close relationships over the length of the course.

What materials do I need?
We will provide manuals created by the church for these groups. A trained facilitator will guide members during each meeting.